How to Set Idea Caller Tune/Hello Tune for free 2019 (December). Recently Airtel and Jio started providing Free hello tune service but still Idea and Vodafone caller tune did not get free except some tunes. Here I am going to provide the best easy method to set it on your Idea sim card. We all know that The Caller tune service on every operator was paid service but now it's getting absolutely free. I hope Idea will also do the same. So grab a coffee and follow our given methods. Before your cup gets to finish you will successfully set your caller tune. Also at the end of this article, we will mention a few world-class caller tunes that will make your personality more improve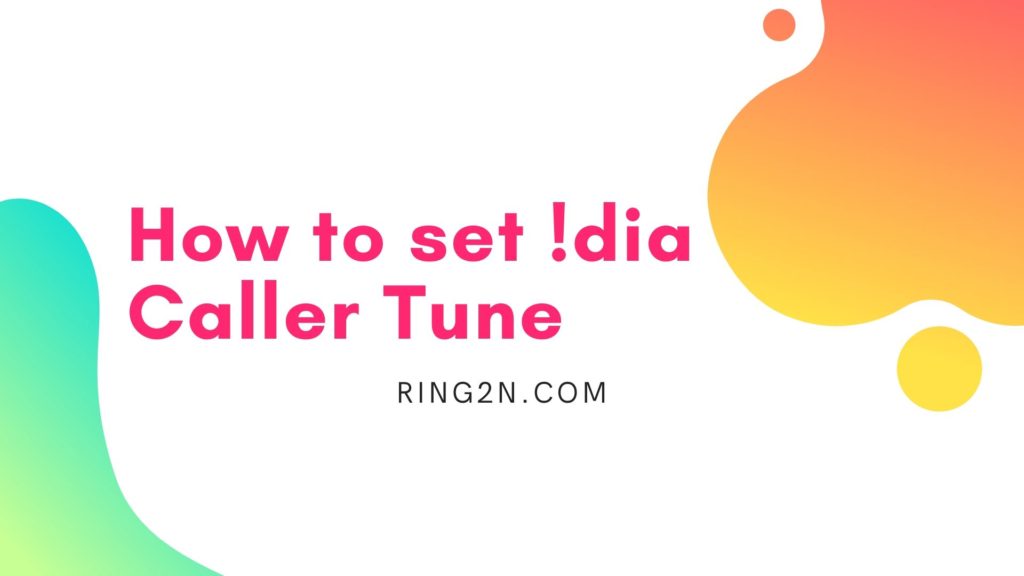 How to set Idea Caller Tune?
There are lots of methods to set caller tune on your Idea Phone but in this article, we will discuss only a few easiest methods which will definitely help you to set your Caller/Hello/Dialer tune.
Method 1:
First of all visit Idea Caller tune official website and there you will get all types of Caller tunes including the latest releases.
Choose/Search your desired song and click on set song button.
A pop-up window will come out (Look image below)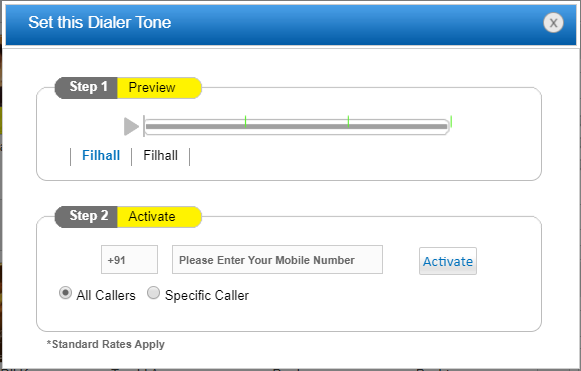 In the preview section, you can listen to the song preview online.
Now put your Idea Number in the Step 2 section and click on Activate.
You will receive an OTP on your number. Just enter the OTP there. That's it.
You will receive a confirmation message that your caller tune has been successfully set.
Also, Check these:
Method 2:
In this section, I am going to provide you how to set the dialer tone by calling. If you are not using any kind of smartphone and using a feature phone then you need this method.
Call 56789 OR 1921 (Toll-free) from your Idea mobile and there you will get lots of songs playing. Just select your desired tone from the available options.
Method 3:
Suppose you are calling someone and his/her hello tune impressed you and you too wanna set that tune as your hello tune then you can do that easily.
Just press *9 before the call is picked up to copy and set it as your Dialer Tone.
Some Best Caller Tune Recommendations:
Tum Hi Aaana
Filhall
On my way
Disclaimer:
This article is made only for educational purposes. All the images used are owned by us.
Final Words:
I hope our article about How to Set Idea Caller Tune/Hello tune helped you. If you have any kind of question please feel free to let us know. Thank you.