How to Set Vodafone Caller Tune/Hello Tune for free 2019 (December). Recently Airtel and Jio started providing Free hello tune service but still Vodafone caller tune not got free except some tunes. Here we are going to provide the best easy method to set it on your Vodafone sim card. We all know that The Caller tune service on every operator was paid service but now it's getting absolutely free. I hope Vodafone will also do the same. So grab a coffee and follow our given methods. Before your cup gets to finish you will successfully set your caller tune. Also at the end of this article, we will mention a few world-class caller tunes that will make your personality more improve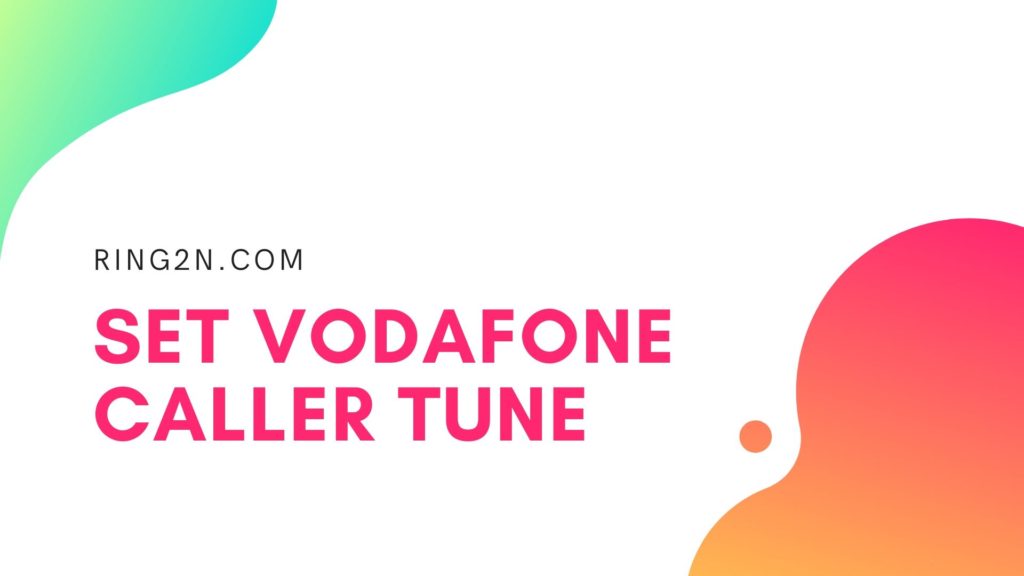 How to set Vodafone Caller Tune?
There are many methods to set hello/caller tunes for Vodafone but here we will discuss 2 easy methods. In the below section you will get the methods to set your favorite song as a caller tune/Hallo tune.
Method 1:
In this method, we will use Vodafone Callertunes App to set hello tunes. Go through the below steps carefully.
Download and Install Vodafone Callertunes App from Google Play Store.
Log in with your Vodafone Number and set up your Vodafone Callertunes Account.
After login into your account Search or play your desired song.
Inside App, you will get lots of options Like Music, Profile tune, Name tunes, Search tunes.
In the Profile tune>Menual section, you will get lots of Free Caller tunes according to your current status.
While playing the song you will see some options for Caller tune setup. Choose and set.
That's it.
After setting you will receive a confirmation message within a few seconds.
Also check:
Method 2:
In this method, I am covering How to set Vodafone Caller tune by Sending SMS.
Open your SMS App.
Goto create SMS option.
Put Recipient Number 56789.
Type CT<space>Song Id in the message section. (Example- To set the Vodafone Tune as Callertunes then send CT 130030 to 56789 Charges– Rs 5 / SMS.)
Charges:
If you have already subscribed to the Callertune service – Rs. 15 per Callertune For 90 days.
If you have not subscribed to the Callertune service – Rs. 36 rental per month
And Rs. 15 per Callertune for 90 days.
Some Best Caller Tune Recommendations:
Tum Hi Aaana
Filhall
On my way
Disclaimer:
This article is made only for educational purposes. All the images used are owned by us.
Final Words:
I hope our article about How to Set Vodafone Caller Tune/Hello tune helped you. If you have any kind of question please feel free to let us know. Thank you.