How to set a Custom Notification on Android? Here I am going to provide the latest easy trick to do that. The custom notification feature is one of the best and useful opportunities for every smartphone user. The feature helps us to identify the notification type without touching his/her phone. You can use different notification for each app. Enough explanation lets head to the trick.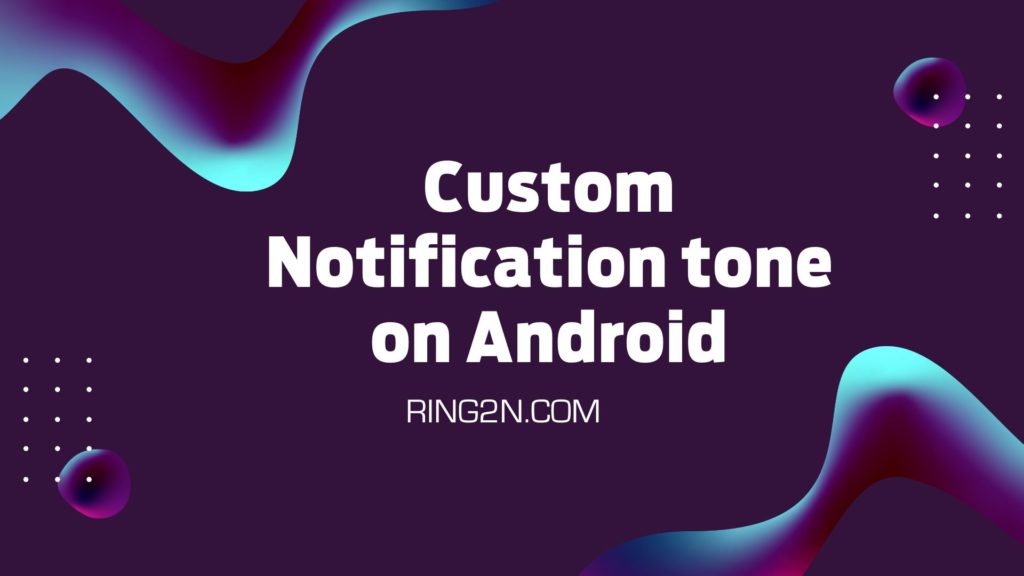 How to set a Custom Notification on Android?
The MP3 file(s) which you want to use as your custom notification must be saved on your phone storage. If you want to set any song as notification tone then that song's cut version needs to be downloaded before setting it. There are many ways to download any song MP3 files to your phone or computer, but I won't be covering how to download any song. If you need to know how to cut any song then Click Here.
Steps to set custom Notification on Android:
First of all, you need to Open your Phone's Setting.
Goto Sounds and Vibration section.
Now check for Other Notification Tones/Message Tones and click on that.
The option name may be different for your phone but it will be similar.
Inside that option, you can see lots of default notification sounds comes with your phone.
Besides these sounds, you will get another option called Select from files.
Just click on that and it will redirect to you to your phone storage files.
Choose the exact mp3 file and set it as your custom notification tone.
That's it you have successfully changed you default notificaton to a custom one.
Set custom Notification from player:
Are you getting the upper steps difficult and want more easy trick to change your default notification tone? So, here it is. You can change your default notification tone by you mp3 player too. To do that you need to follow the below steps carefully and you will be able to do change your notification tone on your andriod phone.
Steps To Change Notification tone via Mp3 Player:
Open your mp3 Player.
Play the mp3 file which you want to set.
Now click on 3 dotted Menu.
Look for the option to save as your ringtone or notification option.
This method may not work for some Android devices. As all Android devices don't come with asme options.
Disclaimer:
This post is made only for educational purposes. All the images used in this post are owned by us. Since freedom of speech is allowed in this fashion, we do not attend any kind of copyright infringing.
Final Words:
I hope our article about How to set a Custom Notification on Android? helped you. If you have any kind of question please feel free to let us know. Thank you.