iPhone Ring­tone not work­ing? Well, don't worry I am gonna share with you the process by which you can fix the issue easily. iPhone is one of the giant smartphone company and no doubt it is providing top-level services to fulfill their customer's desires. But sometimes somehow some issues occur which makes everyone upset. Among the most occurred issues Ringtone not working is one of the most common topics. So, in this article, I am going to explain the trick to solve the problem quickly. And yes to fix that you really don't need to be a geek.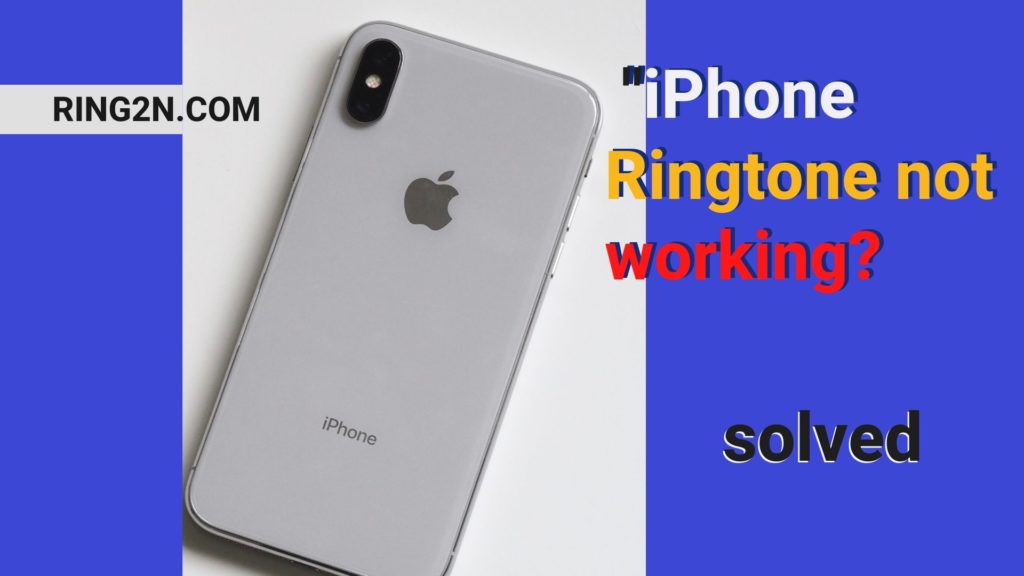 Fix iPhone Ring­tone not work­ing:
There may happen something wrong setting which is preventing your phone from ringing. And to get back the ringing state we have to go through following steps
[Step 1] Silent Status:
It may have happened that you put your phone to silent mode earlier and totally forgotten about that. And for that your phone becomes dumb. So, go to settings or control panel and check the silent status if it is on then do turn off. That's it.
If this is not helpful then go for next step.
[Step 2] Check Volume:
Sometimes we need to put our phone's volume to zero levels. If you did that and forgotten about that then just turn your phone's volume up and enjoy the ringing phone.
Have a look on these too, Maybe you get helpful:
[Step 3] DND settings:
Check if your phone is in DND (do not disturb) status or not. You will get that under the phone's settings. If it is on then do turn off.
[Step 4] Change Ringtone:
Sometimes for some reason, our phone's working file gets cracked/destroyed. And this might have happened with your ringtone file. So, change your ringtone and check if it is ringing or not. If not then follow the next step.
[Step 5] Reset your device:
On upper steps, we have covered all common issues but if still, you are with the same problem then you need to reset your phone once. Because something serious happened to your ringtone and it will be restored as the previous condition as soon as you reset your device.
Please Note: Before Resetting your Device Please Take a backup of your all data Like Image, Apps, Contact number, Audio, video all important data.
This will definitely drag you out from the problem.
Disclaimer:
This post is made only for educational purposes. All the images used in this post are owned by us. Since freedom of speech is allowed in this fashion, we do not attend any kind of copyright infringing.
Final Words:
I hope our article about iPhone Ring­tone not work­ing helped you. If you have any kind of question please feel free to let us know. Thank you.