Ring­tone Not Work­ing on Android Phone? Well, here I am with the easy and best Solutions. There may some reason behind your phone's Ringtone not working. And for that, you are missing important calls. So, In this article, I gonna explain how to solve the problem. Don't worry it will get fixed with a few easy steps. Make sure that you are reading and following instructions carefully.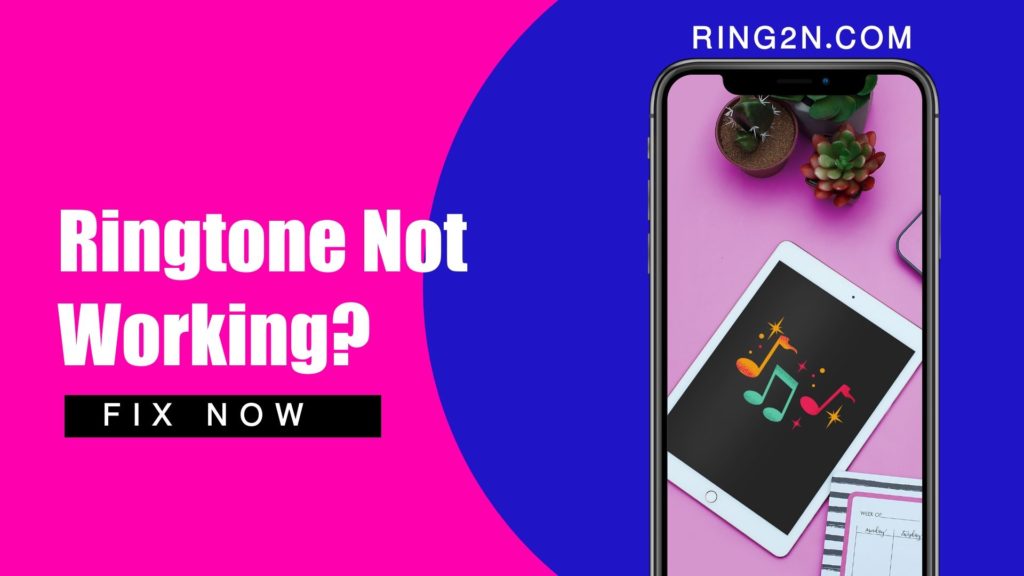 Fix Ring­tone Not Work­ing:
There may happen something wrong with your device or you have done any changes which made your phone silent. So before going into deep tricks just going through the simplest tricks.
[Step 1] Check Silent Status:
At the very beginning of the tricks please check your phone's silent mode status. I mean is your phone on Silent mode or not. If it is in Silent mode just turn off the Silent mode by turning up the volume. If it is not in Silent mode than check our below solution.
These may help you more:
[Step 2] Verify Ringtone Volume:
Please verify your phone's Ringing Volume is sufficient to hear or not if it is not sufficient that increase the volume and enjoy calls without missing. If the problem still there, let's go to the third step.
[Step 3] Try Restarting Your Phone:
Sometimes there happens some unknown issue with any machine like a computer, phone, TV, etc and that makes some important changes which can be fixed with restarting the device. So, First of all, Restart your device one and check is your ringtone working or not? If working, Cool! if not working let's go to the third step.
[Step 4] Change Ringtone:
Try changing your phone's current Ringtone. The current ringtone file might have crashed for some reason. So, change the current ringtone and check your phone is Ringing or not. If still the problem not got fixed you need to follow the below step and this will definitely work for everyone.
[Step 5] Reset Your Phone:
When all the upper steps failed then you only have this option left to get back your ringing phone. Yes you have to Reset Your phone. There might happened some permanent changes to your phone that's why yor ringtone system got crashed. And to fix that you have to Reset Your device.
Please Note: Before Resetting your Device Please Take a backup of your all data Like Image, Apps, Contact number, Audio, video all important data.
Disclaimer:
This post is made only for educational purposes. All the images used in this post are owned by us. Since freedom of speech is allowed in this fashion, we do not attend any kind of copyright infringing.
Final Words:
I hope our article about Ring­tone Not Work­ing helped you. If you have any kind of question please feel free to let us know. Thank you.