How to set any song as Ringtone on your smartphone? Well, I am here with the answer. Go through 6 steps and the song's clip will be your Ringtone. There are many awesome songs available in Bollywood and Hollywood and also other industries. Among them, some songs go through our heart and we want to set that particular song as our Smartphone's (Android, iPhone) Ringtone. But lack of the exact trick we get stuck. In this article, I am going to help with that step by step. I hope this will help you.
How to Set Any Song as Ringtone:
Before going into the trick let me tell the basics. First of all, you need to choose the song to set as Ringtone and obviously, you did that. Alright, you have chosen the song, now you have to Purchase and Download the song. If you don't want to spend money on it then you can use the google search engine to find the song for free download. Downloading songs free of cost is not a big deal.
Now when you are ready with the song mp3 file you need to go through the below steps.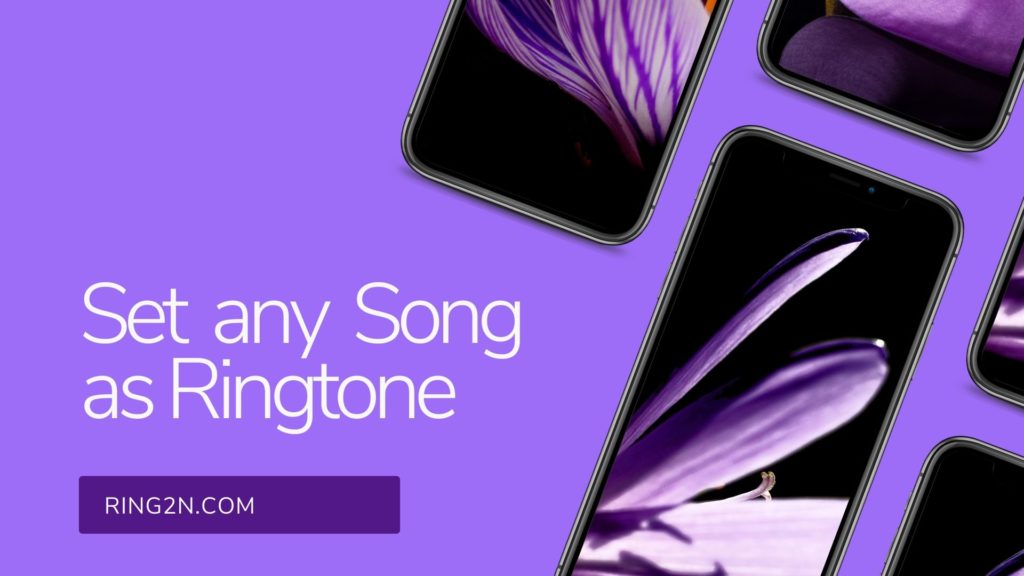 Steps to Set Any Song as Ringtone:
Cut the song's particular portion using a Ringtone Cutter. You can check How to cut any song's particular portion. The maximum duration of the song clip should be 60 seconds (One Minute).
After saving the Clip of the song on your device storage open your Phone's Settings option.
Look for the Sounds and Vibration option under settings and open it.
Here you will be able to see the Ringtone option. Open it.
Opening the Ringtone section you will come across with all default ringtones comes with the device.
Ignore that and look for the Custome Ringtone option. This option may be different for different devices.
Find that Custome Ringtone and open it. By opening it, it will redirect you to your device storage files. Now locate the exact path where you have saved the clip of the song. And click on the Song Clip. That's It.
By going through these steps you will be successful in setting any song as you ringtone.
These may help you more:
Disclaimer:
This post is made only for educational purposes. All the images used in this post are owned by us. Since freedom of speech is allowed in this fashion, we do not attend any kind of copyright infringing.
Final Words:
I hope our article about Set Any Song as Ringtone helped you. If you have any kind of question please feel free to let us know. Thank you.