Searching for Name Ringtone maker online for PC or App/Apk for Android? Well, Here I am going to provide all the details about Ringtone making yourself.
How to make Ringtones?
There are lots of online/offline tools by which you can easily make ringtone as you like. If you want to make a ringtone of some specific music or song. Just Collect the mp3 file of the music or song and cut it according to your choice. In the below section, I am providing some Mp3 cutting tools which will help you to make your desired ringtone.
My Name Ringtone Maker Online with background music:
Listen to A sample ringtone.
For making your name ringtone like the upper tone then you need to check the online tool given below. This tool will help you to get you Name Ringtone within 4 simple steps.
Step 1: Type your name (Eg. Mr. Virat Kohli or Dear Anushka etc…)
Step 2: Choose the text message to play along with your name.
Step 3: Chose the Background music.
Step 4: Click on Make Ringtone Button.
It will take a few seconds to generate your Name ringtone.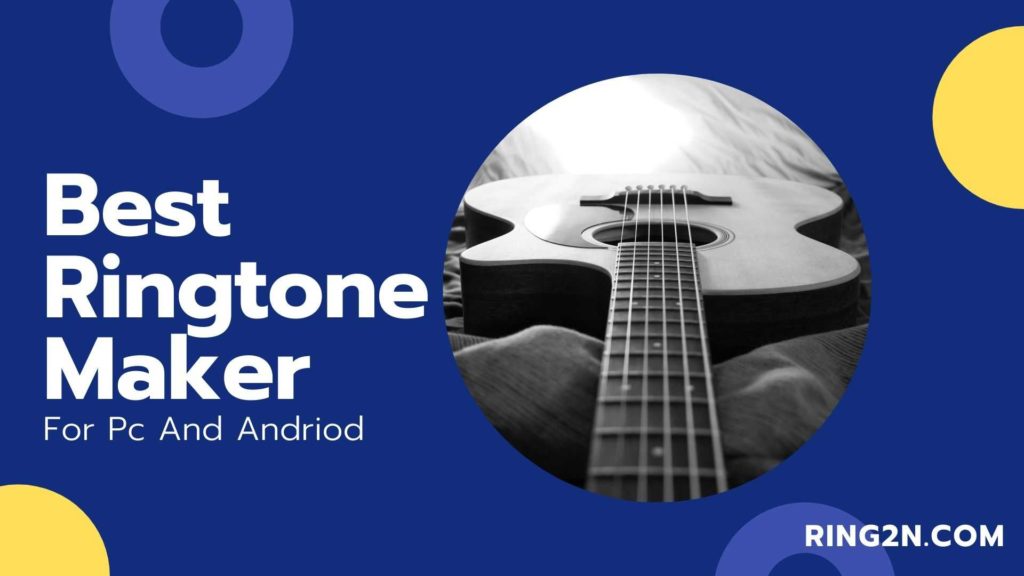 Ringtone Maker for PC.
From the upper tool, you can easily make your Name ringtone easily on PC too. Also, I am sharing some PC software using which you can make some more advance, customized awesome ringtones for your name.
100% FREE MP3, M4R Ringtone Maker.
Easy mobile ringtone making in three steps.
Convert video/audio to ringtones in MP3, WAV, M4R, M4A, OGG, AMR format.
Trim segment from media file and make it your ringtone.
Create ringtone with fade-in and fade-out effects.
Best Ringtone Maker App/apk for android.
01. Make Ringtone MP3 Cutter
Rating: 4.7/5 (Rated by 7,80,267 total)
Ringtone Maker & MP3 Cutter is a very compact and practical ringtone production tool., has the following powerful features:
1. Cut the music files stored on the phone, made a unique ringtone.
2. Record new sound, sound recording will be cut and produced as ringtones.
3. Scan music stored in your phone and various audio files, music editing and clipping.
4. Have a built-in file browser, easy to find and open the music.
5. Powerful audio editing features, millisecond-level perfect cut.
6. The software supports audio formats MP3, WAV, AAC, AMR, 3GPP, 3GP, M4A.
7. The software will produce a good music file as the default ringtone or warning tone can be added to a contact as a ringing tone.
8. Waveform display and there are five scalings.
9. Touch to adjust the ringtone by starting and ending location.
10. Record the new ringtone.
11. Delete the ringtone.
12. Powerful music editor.
02. Ringtone Maker – create free ringtones from music
Rating: 4.7/5 (Rated by 557,227 total)
Ringtone Maker is free app creates ringtones, alarms, and notifications from MP3, FLAC, OGG, WAV, AAC(M4A)/MP4, 3GPP/AMR, MIDI files. Cut the best part of your audio song and save it as your Ringtone/Alarm/Music File/Notification Tone.
Make your own unique free ringtones is fast and easy. You can set the starting and ending notes by sliding arrows along the timeline, by pressing Start and End to record the point, or by typing in time stamps. This app is also a music editor/alarm tone maker/ ringtone cutter and notification tone creator.
You can also record your own or your kids' voice, and make them to ringtone or notification. Enjoy reminding you to answer the call with your child's voice.
Latest:
Conclusion:
I hope you guys are happy with the brief discussion on My Name Ringtone Maker Online with background music. if you have any kind of question please feel free to let us know.
Disclaimer:
This Article on "Name Ringtone Maker" made here just for educational purposes only. All the provided 3rd Party link/sites are not owned by us. So, please read their t&c before putting your personal information there. All the images used hare are owned by us.